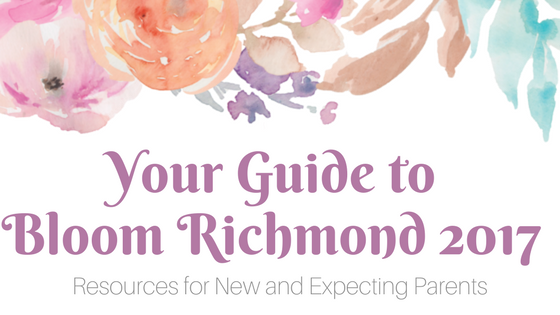 On Saturday, May 6th, 2017, Richmond Moms Blog hosted our first Bloom Richmond event for New & Expecting Parents. It was an exciting and joyous time to connect moms with local businesses, resources, and health care professionals.
Moms were pampered, encouraged, and uplifted as they prepared to enter into or walk through their journey of Motherhood.
In the guide below, you will find all of the businesses and providers who made this event possible. We look forward to seeing you next year at this annual event!