Some of the most common inquiries we receive include recommendations for Preschool and Junior Kindergarten options in the Richmond area. The Richmond Mom Collective Team's children are a diverse mix of public, private, and homeschool. We always suggest asking specific questions in your local community as you will hear straight from other moms their experiences, and of course, we recommend that you research of the schools you are interested in. And of course, we are here to list and highlight some of the incredible education options Richmond has to offer!

Every day your child's imagination grows and their curiosity gathers momentum. Kiddie Academy of West Creek empowers and celebrates all of it.
Our Life Essentials learning approach and curriculum encourage children to explore and progress in their own way, and at their own pace. At
Kiddie
Academy
of West Creek, your child will grow socially, physically, emotionally, and intellectually. Our highly trained teachers are there every step of the way to
guide
, nurture, and cultivate your child's development.
Kiddie

Academy

of West Creek is a State of the Art 12,000 SQ FT Facility. We offer exclusive safety features like lightning-proof protection, backup generator, fire retardant systems facility-wide, advanced HVAC w/ humidity control, 40 indoor outdoor live stream cameras, Nurse staffed clinic w/isolation room, 11,000+ SQ FT 100% fall safe XGrass, and bollards separating parking area from our facility.
Some of our unique amenities include a splash pad, two tennis courts, tricycle track, two basketball courts, hopscotch, four square, and age-appropriate sectioned play areas w/ play equipment.
Additional key offerings are family-style dining café w/full serve kitchen, exhaust fans at every changing station, spacious classrooms with multiple age-appropriate bathroom facilities, noise dampening structural & flooring solutions to facilitate peaceful rest times, natural ambient lighting in each classroom.
Canterbury Community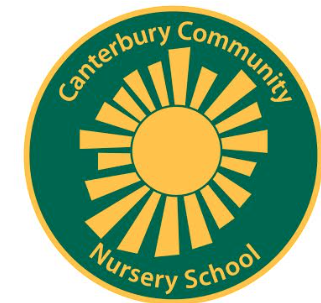 At Canterbury Community, we will educate children in a creative, supportive, nurturing environment
in partnership with family and community.
We will educate children in a creative, supportive, nurturing environment in partnership with family and community.
Canterbury
has been part of the Richmond educational community for over 40 years. We are a non-profit secular
preschool
, dedicated to providing high-quality programs for children ages 16 months to 5 1/2. We believe in partnering with families, working together to meet the developmental needs of children.
Canterbury
's philosophy of educating children is based on the learning theories of Jean Piaget. He demonstrated that children learn best when they are experiencing the world around them through play.
Canterbury
is committed to providing children with the tools and guidance they need to learn. We view teachers, children and families as partners in helping the whole child develop intellectually, socially, emotionally and physically.
We are licensed by the Virginia Department of Social Services and accredited by the National Accreditation Commission (NAC) through NACCP (National Association of Child Care Professionals). Every year, approximately 135 families enroll their children at
Canterbury
to give them the best possible start to learning.
Canterbury
admits students of any race, color, or national and ethnic origins to all the rights, privileges, programs, and activities generally accorded or made available to students at the school. It does not discriminate on the basis of race, color, or national and ethnic origin in administration of its educational policies, admission policies and School administered programs.
Let us know how we can help you on your journey to finding the best preschool for your family. Please feel free to contact the Canterbury office at 804-741-4118
"I deliberated for months over where to send our oldest son. Based on recommendations from several area friends we decided on Canterbury. This was in 2010 and we are still a loyal Canterbury family. The director, Miss Mia truly loves the children and makes each of them feel special every day. The teachers are phenomenal and the Open Time concept has been perfect for our kids. I love that they work to foster creativity and imagination in our kids and that they value outdoor play which is so important for kids this age. I cannot say enough great things about the program." -Canterbury Parent
Type of School: not for profit (501(c)3) secular preschool
Hours: 7:30am – 5:00pm, Preschool 9:00am – 12:00pm, Junior Kindergarten 8:00am – 12:00pm or 2:00pm
Before/After School Care: 7:30 am, 12:00 – 5:00 pm, Monday through Friday
KinderCare Learning Centers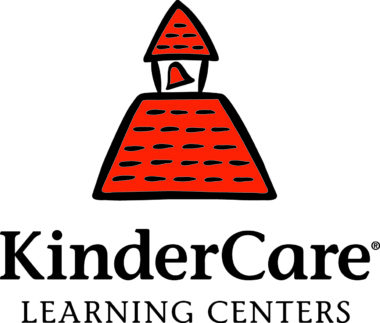 KinderCare Learning Centers is America's largest, most accredited child care provider, serving more than 165,000 children every day at more than 1,380 centers. For 50 years, we've been creating safe, encouraging environments where kids can learn, grow and build confidence for life. At KinderCare, hardworking families are family—regardless of needs, backgrounds, and experiences. To learn more visit us online at KinderCare, on Facebook or on Instagram. For resources, information, and activity ideas for parents and teachers of young children please visit KinderCare.com/blog.

Type of School: Preschool / Daycare
Ages: infants & toddlers through before and after school age
Hours: : 6
:30 a.m. – 6:30pm
Before/After School Care: available daily
Added:
River Road Preschool
River Road Church Preschool, where we believe children learn best when given the opportunity to investigate and explore the world around them. At River Road, we help children meet their individual social, emotional, spiritual, cognitive, and physical needs.
River Road Preschool, located on the corner of River and Ridge Roads in the near West End of Richmond, is a developmental-based preschool for children 10 months through 5 years of age. For forty years, River Road Preschool has offered a child-centered curriculum that strives to nurture and develop children through gross motor, cognitive and social-emotional experiences which promote respect, responsibility, a healthy self-esteem, and a lifelong love for learning!
Type of School: a non-profit, half-day church preschool
Ages: Pre-toddler through Junior kindergarten age
Hours: varies based on the program your little one is attending
St. Matthew's Preschool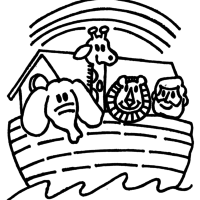 St. Matthew's Preschool, an outreach program, is a developmentally-based, early childhood program designed to meet the social, emotional, spiritual, cognitive, and physical needs of preschoolers within a safe and structured Christian setting.
Type of School: not-for-profit, half-day Christian preschool
Ages: 18 months to 4 years (Pre-K)
Hours: 9:00 am – 12: 00pm
Before/After School Care: Lunch Bunch every-other Tuesday
Richmond Montessori School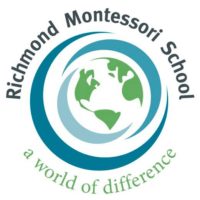 Richmond Montessori School is a premier Montessori community, inspiring academic excellence and nurturing human potential. Authenticity in Montessori curriculum, philosophy, method. Respect for self, others, the environment. Community through diversity, dynamic learning, service.
Type of School: Montessori
Ages: Toddler through 8th Grade (Ages 2-14)
Hours: We offer toddler and primary half day programs (
8:30-11:30

); as well as primary, elementary and middle school full day programs (

8:30-3:10 p.m.

)
Before/After School Care: We offer early arrival at
7:30 a.m.

and after school programs until

6 p.m.