To my youngest daughter on the night before kindergarten,
I sit here in awe of you. You are resilient, full of joy, and beyond ready for kindergarten. Some children lament the start of school, but you are rejoicing at the commencement of your K-12 learning.
I have a lot of feelings…
About what is currently happening. It is officially official that you are one of the "big kids."
You will have a special place with your big sister, cousin, and friends that I am not privy to each day. You will learn new things from your teachers, classmates, and friends, and I can only hope it's only good things that make you a great person, student, and citizen. I am learning to let go, so that you can become your own person.
I have many hopes and dreams…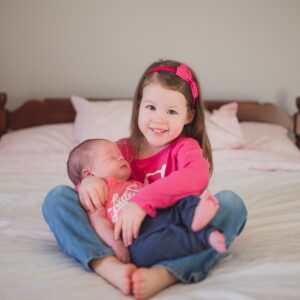 For you, but I want yours to be what guides you. You look up to your sister, your parents, and important adults, but I hope you follow your dreams…not theirs or mine. I hope beyond hope that you are kind, include all (especially those being excluded), that you love learning, and that you're respectful of your teachers.
On the night before kindergarten,
I hope you know how much you are loved, supported, and who your biggest supporters are in life. Kindergarten will be filled with fun, new things learned, and a plenitude of goodness. I hope you know that home is and will always be your safe place to land.
Love always and forever,
Your mama